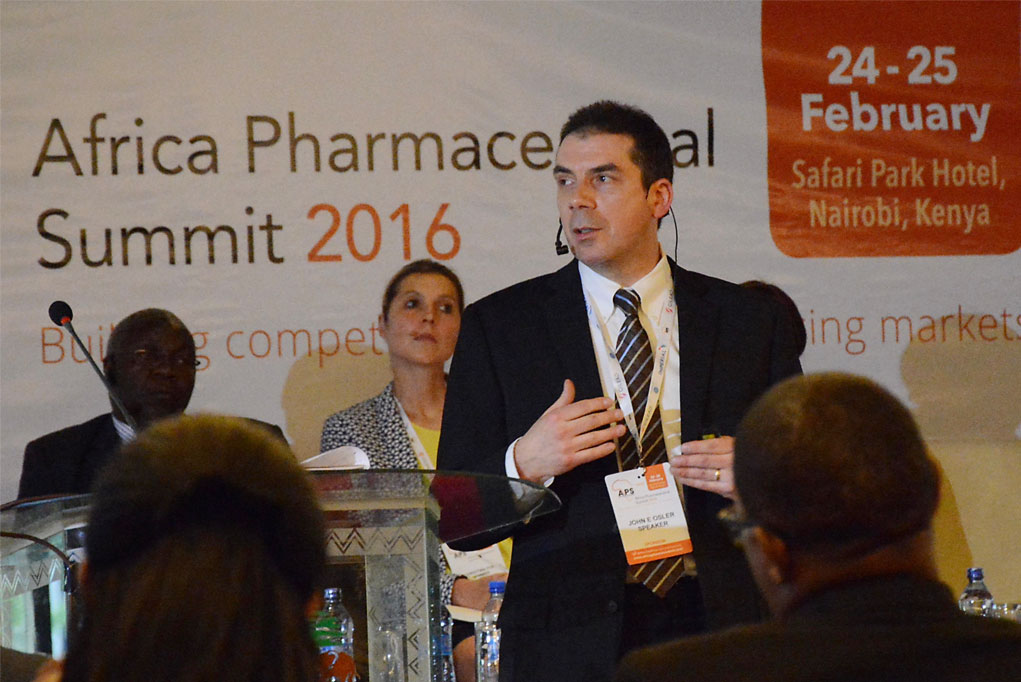 In its 3rd year, the Africa Pharma Summit (APS) has quickly become the leading international summit and exhibition series for Africa's fast growing pharmaceutical sector. This year's APS East event was held February 23-25, 2016 in Nairobi, Kenya, and brought together all major stakeholders from the region, including industry leaders, regulators, academics, investors, scientists and policy-makers, including Dr. Nicholas Muraguri (Principal Secretary, Ministry of Health Kenya).
The summit included several panel sessions on Good Manufacturing Practices (GMPs) and local leaders were present to discuss progress on Quality and Compliance. John Osler, President and Senior Compliance Consultant @ QualiCeutics, participated in the Panel Session entitled, "Creating a normative base for the full introduction of GMP for the local pharma industry". John shared consulting experiences (i.e. lessons learned) from past remediation efforts and compliance projects in an effort to proactively shape the Quality & Compliance culture in East Africa.
Qualiceutics sponsored the 2-day event, and was also an exhibitor at the summit. The exhibit proved a great opportunity to meet local government leaders, pharma manufacturers from Kenya, Tanzania, and Uganda, and NGOs working in the region.
Thanks to the organizers @ PharmaAfrica